DATE:

AUTHOR:

Tanner Bruhschwein
SBA and SPARK Update - Guaranty Fees
DATE:
AUTHOR: Tanner Bruhschwein
The SBA has updated the Guaranty Fee for SBA Loans effective Saturday, October 1, 2022. The SBA announcement can be referenced here.
From October 1st onward, new loans created in SPARK will automatically use the new Guaranty Fee amounts. For loans that are already Active in SPARK, a new Guaranty Fee will not be calculated automatically. These loans will show a banner prompting users to apply the updated Guaranty Fee.

The fee can also be changed via Package > Edit > Recalculate Guaranty Fee.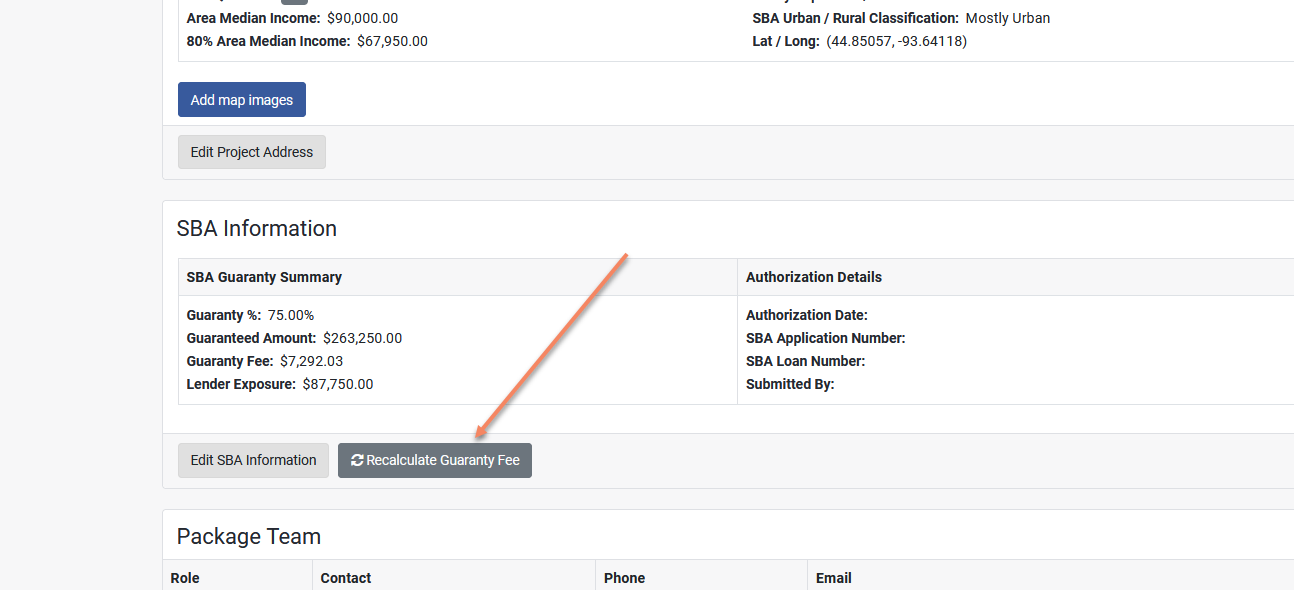 If you have any questions, please reach out to your Customer Support Manager, or email us at support@lendwithspark.com.